Penn Ave East Main Street Receives Art in Bloom Sculpture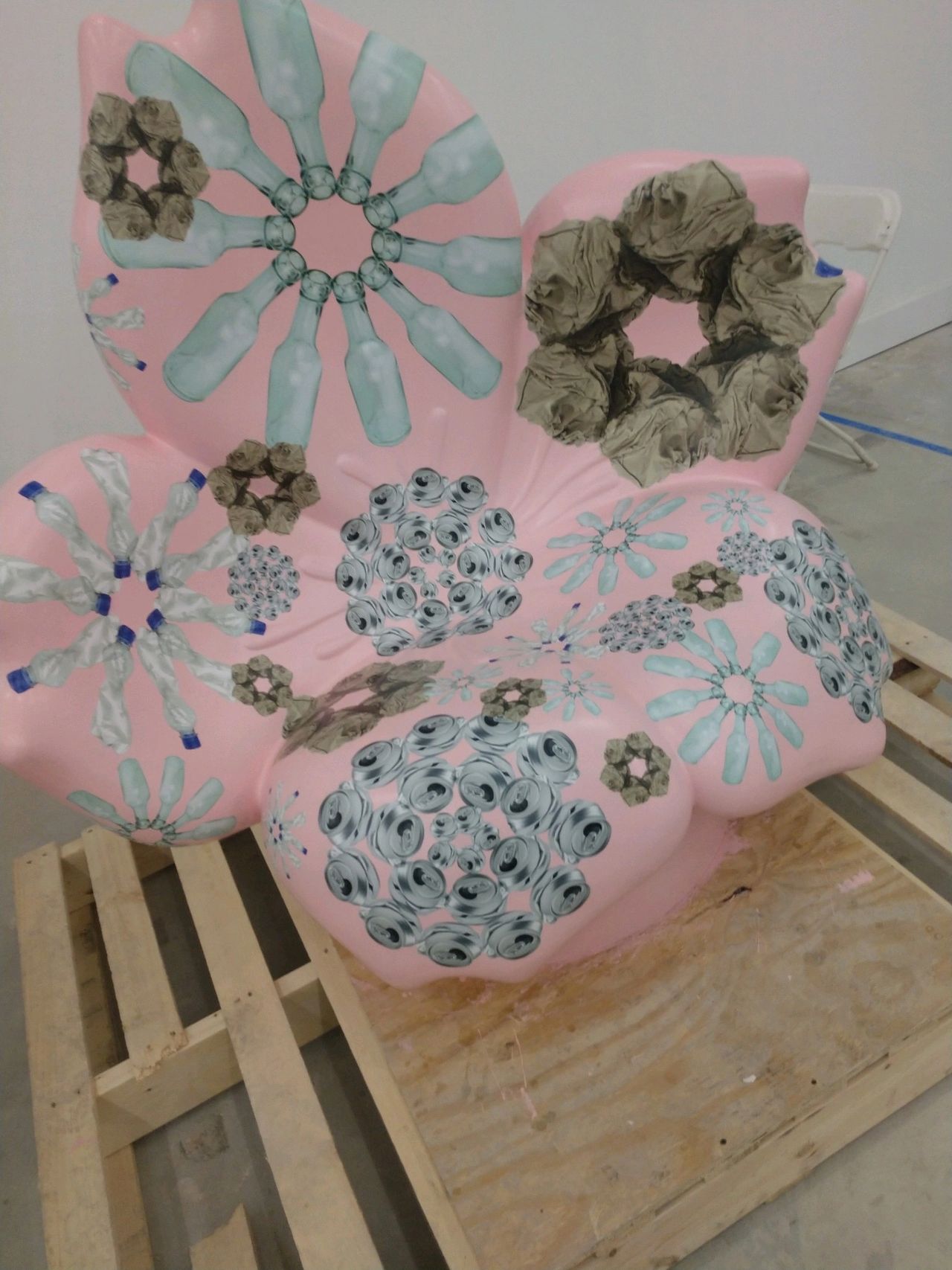 The Pennsylvania Avenue East Main Street, a program of MHCDO, today announced it has received the Risaikuru sculpture, created by Jon Gann as part of the 2021 National Cherry Blossom Festival's Art in Bloom project. Presented by Amazon, Art in Bloom is a community-wide public art exhibition showcasing the visual arts and revealing the creative and whimsical sides of the Festival and the nation's capital. Twenty-six Art in Bloom sculptures that feature unique designs painted by local artists will be installed by March 20, the 2021 Festival's opening day, in all eight wards of Washington, D.C., plus Maryland's National Harbor and the Aurora Hills and National Landing neighborhoods in Northern Virginia.
"MHCDO is pleased to announce the Pennsylvania Avenue East corridor's selection as the corridor to host the Risaikuru sculpture as part of the 2021 National Cherry Blossom Festival's Art in Bloom project. Pennsylvania Avenue is a street that is known throughout the world, so it is a natural fit for the National Cherry Blossom Festival to select a globally recognized street to partner with a globally recognized event. It is truly an honor to be associated with such an event. The Pennsylvania Avenue East corridor is a vibrant community with a rich history. This partnership with the National Cherry Blossom Festival will help bring positive exposure to the corridor and encourage more people to visit and explore the corridor" said Babatunde Oloyede, CEO of the Marshall Heights Community Development Organization.
Risaikuru means recycle in Japanese and explores flowers created through repetitive patterns of recycled materials — glass and plastic bottles, cans, and paper. According to the artist, Jon Gann, "when first used, they are a thing of beauty, designed for a specific purpose. However, once used, they lose their luster, and evolve into trash. Reclaiming the beauty of these forms is a rebirth — similar to the annual rebirth of the District, notably marked by the blooming of the cherry blossoms."
Jon Gann is a DC-devoted and earth-conscious artist. He resides in the Penn Quarter area of DC and has written films, plays, musicals, and books; created works in glass, fabric, ceramics; and designed multiple public art installations. Over his career, he has opened an advertising agency, started multiple film festivals, consulted with dozens of non-profit organizations, and been the Executive Director of multiple arts organizations in the District and beyond.
The Art in Bloom sculptures are sure to inspire fun and memorable moments. Residents and visitors to the D.C. area can follow the Art in Bloom map to go on a Blossom Hunt for a chance to win Festival prize packages:
1. finding the 3D sculptures;
2. taking photos and posting them to social media using the #ArtInBloom hashtag; and
3. tagging the Festival's Facebook (@cherryblossomfestival), Instagram (@cherryblossfest), and Twitter (@cherryblossfest) handles.
People who participate in the Blossom Hunt will be randomly selected to receive a Festival prize package and a $25 Amazon gift card (one per week March 20-May 31). In addition, the Festival will randomly select one Grand Prize winner of a $500 Amazon gift card from all entries.
The Art in Bloom exhibition will culminate with a Blossom Auction in late spring 2021. Proceeds from the sale of the sculptures will support National Cherry Blossom Festival programs and community initiatives.
Art in Bloom is being presented by Amazon and supported by Clark Construction Group. Other Art in Bloom supporters include Arena Social Arts Club, Chase, Clark Concrete, DowntownDC Business Improvement District, Embassy of Japan, JBG Smith, Mars, Incorporated, Miller& Long Concrete Construction, National Harbor Special Events, and National Landing.
For more information about the Art in Bloom project, visit nationalcherryblossomfestival.org/art-in-bloom.
The 2021 National Cherry Blossom Festival, being held March 20-April 11, will offer engaging virtual and personal experiences through unique programs, activities, and events that honor the Festival's deep traditions and bring the celebration of spring into the hearts and homes of communities throughout the D.C. area and beyond. Lead sponsors (Leadership Circle) for this year's Festival are Amazon and Events DC. For more information, visit nationalcherryblossomfestival.org and follow the Festival's social media pages on Facebook, Instagram, and Twitter.
For more information about Marshall Heights Community Development Organization, please visit www.mhcdo.org. For more information about the Ward 7 Business Partnership, please visit www.wardseven.com.